Our goal is to give you all the information you need surrounding TWO MEN AND A TRUCK® franchising opportunities! Take a look at the links below to learn more about a wide range of topics and FAQs as you dig into what makes this brand so special.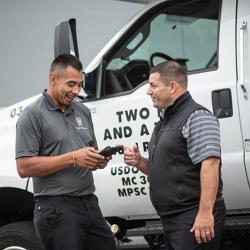 Testimonials
Hear what life is like as a franchisee from those living it each day: our franchisees!
These testimonials will give you good a look behind the scenes at what life is like running a TWO MEN AND TRUCK franchise and what you'll need to know as you open your first location.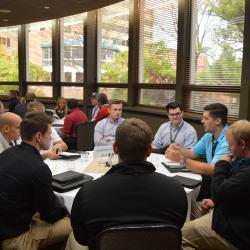 FAQ
Have a question about the process? We can answer it. Frequently asked questions from prospective franchisees can be found and answered here in our detailed FAQ section.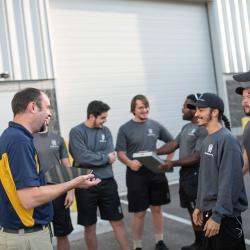 News
After nearly four decades of franchising, we've earned a number of accolades and recognition from the franchising industry. Here you'll see all the latest news on TWO MEN AND A TRUCK franchising.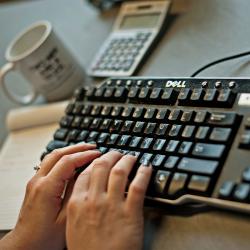 Blog
Our franchising blog, Franchising You, shares helpful franchising info as well as TWO MEN AND A TRUCK franchisee success stories, and more. As you're doing your research, be sure to check out some of our recent articles to get a feel of our culture and franchising process.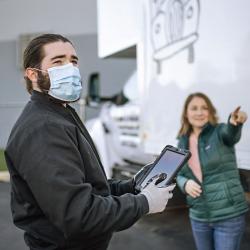 How COVID-19 Impacts Business
COVID-19 completely altered the way businesses run around the world and TWO MEN AND A TRUCK was no different. We were able to withstand the impacts of the pandemic through a system of communication and support to our franchisees from our Michigan Support Center, showcasing how our franchising model can withstand any obstacle.