TWO MEN AND A TRUCK® is the first and largest franchised moving company in the world, aiming to provide our customers with the highest level of service in both local and long-distance moving, as well as packing, storage, and in-home moving services. We move homes, apartments, sky rise office buildings, businesses, and everything in between – from very small to very large. With more than 35 years of experience in the moving industry, we tailor each move to fit our customers' needs and budget.
We pride ourselves on providing innovative and convenient service options, and we continue to take customer feedback while conducting research on logistics and technology to offer the highest quality service and experience to customers.  With our new portable container technology, we're now able to offer customers portable storage solutions, as well as flexible pricing in long-distance relocation with our new Value Flex® moving service. Franchises across the system are implementing these new service options, which not only helps extend our reach and services from coast to coast, but gives our franchisees even more service opportunities to grow their businesses and increase their revenues. You can learn about the success stories of the outstanding franchisees in our system, here.
TWO MEN AND A TRUCK's commitment to providing outstanding customer has been consistently recognized with a 96 percent customer referral rating and numerous awards and accolades received as a company.
These accolades include being voted in the "Top 50" Franchisee Satisfaction Awards by Franchisee Business Review, and in the Entrepreneur magazine's Franchisee 500 list 22 of the last 24 years. We've also been a popular business opportunity for veterans, and were placed in the Top 10 Best for Vets by Military Times.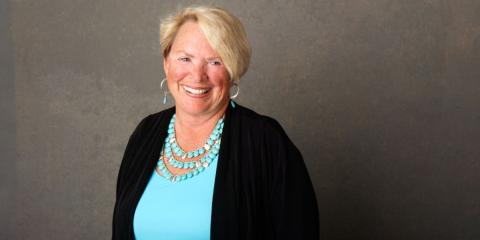 Founder Mary Ellen Sheets said it best, "TWO MEN AND A TRUCK is a franchised customer service company that simply happens to provide moving services and we have earned a 96% referral rate to prove it!" 
Over the course of 35 years, the once small moving business has blossomed into an international corporation with more than 3,000 trucks and more than 350 locations worldwide. This is all thanks to Mary Ellen's dedication and passion for the brand. 
What started as a part-time job for brothers Brig Sorber and Jon Sorber in the early 80s, has not only grown nationally but internationally as well with locations in Canada, Ireland, and the United Kingdom. We're proud of our system's achievements and recognition as one of the top franchising opportunities in the country through various accolades. 
At TWO MEN AND A TRUCK, we put a heavy emphasis on staying active locally and giving back in our communities through various charitable efforts. Mary Ellen donated her first $1,000 in profits to 10 local charities, establishing a precedent of giving that has carried on for the last 30 years. This mindset, in addition to following through each of the company core values, spans across each of our locations and it is this spirit that gives meaning to the company's motto: Movers Who Care®.
Leadership
TWO MEN AND A TRUCK is led by an executive team with a combined average of 30 years' leadership experience. Each member of this dedicated team puts their heart and soul into moving people forward, each and every day. Living the core values, the leadership team exemplifies giving back to the community, both personally and professionally, through volunteering and serving on non-profit boards. Additionally, based on feedback from recent Franchise Business Review ratings(opens in a new window), 90% of our franchisees support our leadership when it comes to their vision, culture, involvement, and effectiveness.
Randy Shacka
President
Randy got his start at the TWO MEN AND A TRUCK corporate office in 2002 as an intern in the marketing department while finishing his degree in engineering at Michigan State University. Over the years Randy has had vast experience in running a franchise location, and in several roles at the corporate office including franchise development specialist, director of operations, chief development officer, and chief operating officer. Randy took over the reins as president in August 2012, a position formerly held by then CEO and current Chief Brand Officer Brig Sorber. This change marked the first time in company history someone outside of the founding family has held the role.

Brant Hartle
CFO
Brant Hartle became the CFO of TWO MEN AND A TRUCK®/International, Inc. in November of 2016. Prior to joining TWO MEN AND A TRUCK, Hartle was a management consultant for the Doctors Company in Napa, California. From 2000 to 2016, he was the CFO of SCW Agency Group, Inc., a multi-state insurance agency that specialized in professional liability insurance for physicians, which was purchased by Doctors Company in April of 2015. Prior to this position, Hartle worked for two Michigan public accounting firms for seven years as a CPA in the role of audit manager. In his current role as CFO, he oversees all things involving accounting and finance, with a heavy focus on financial performance for the system.
Our History
1981
FIRST MOVE
Performed by brothers Brig Sorber and Jon Sorber in their first moving straight truck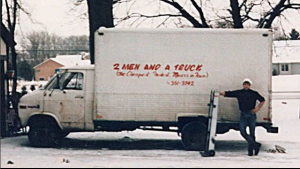 1982
GIVING BACK
Mary Ellen Sheets awards $100 to 10 different local charities
1989
Franchising
The TWO MEN AND A TRUCK Franchise System first developed
1989
2,811
Number of moves completed at the end of 1989
1991
FIRST CORPORATE OFFICE
Opened in Lansing, Michigan on Kalamazoo Street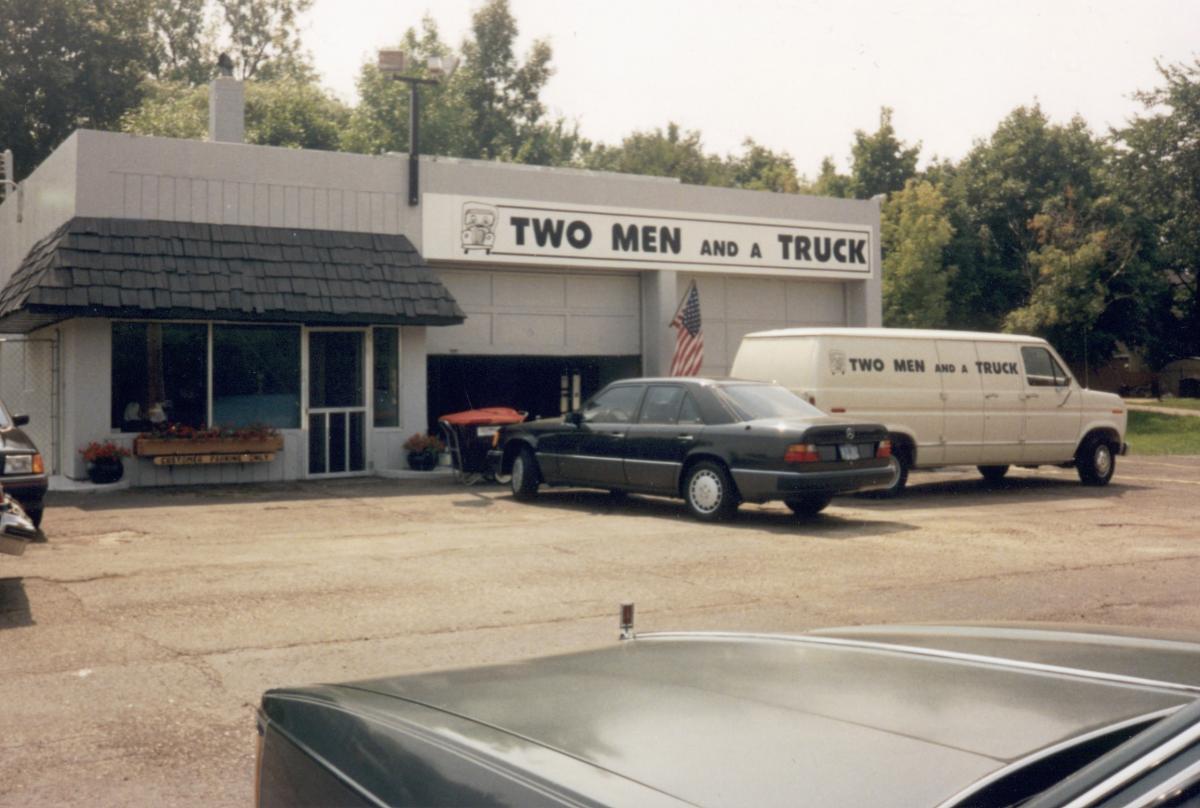 1993
NATIONAL RECOGNITION
TWO MEN AND A TRUCK named a Top 500 Franchise
1999
GROWTH IN THE 90S
At the end of 1999, there were: 429 trucks on the road, 76 franchise locations, $181 million in system revenue, 548,030 moves completed.
2000
100TH FRANCHISE
New franchise signed in Mesa, Arizona to hit milestone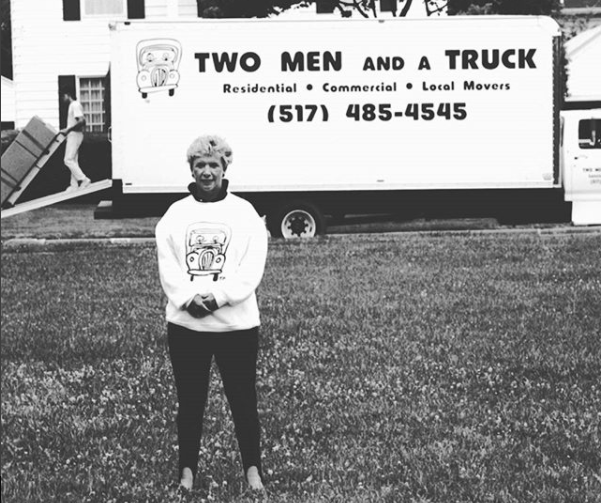 2004
MARY ELLEN SHEETS
Becomes the first woman to win the International Franchise Association Entrepreneur of the Year Award
2005
CANADA
First franchise location in country of Canada opened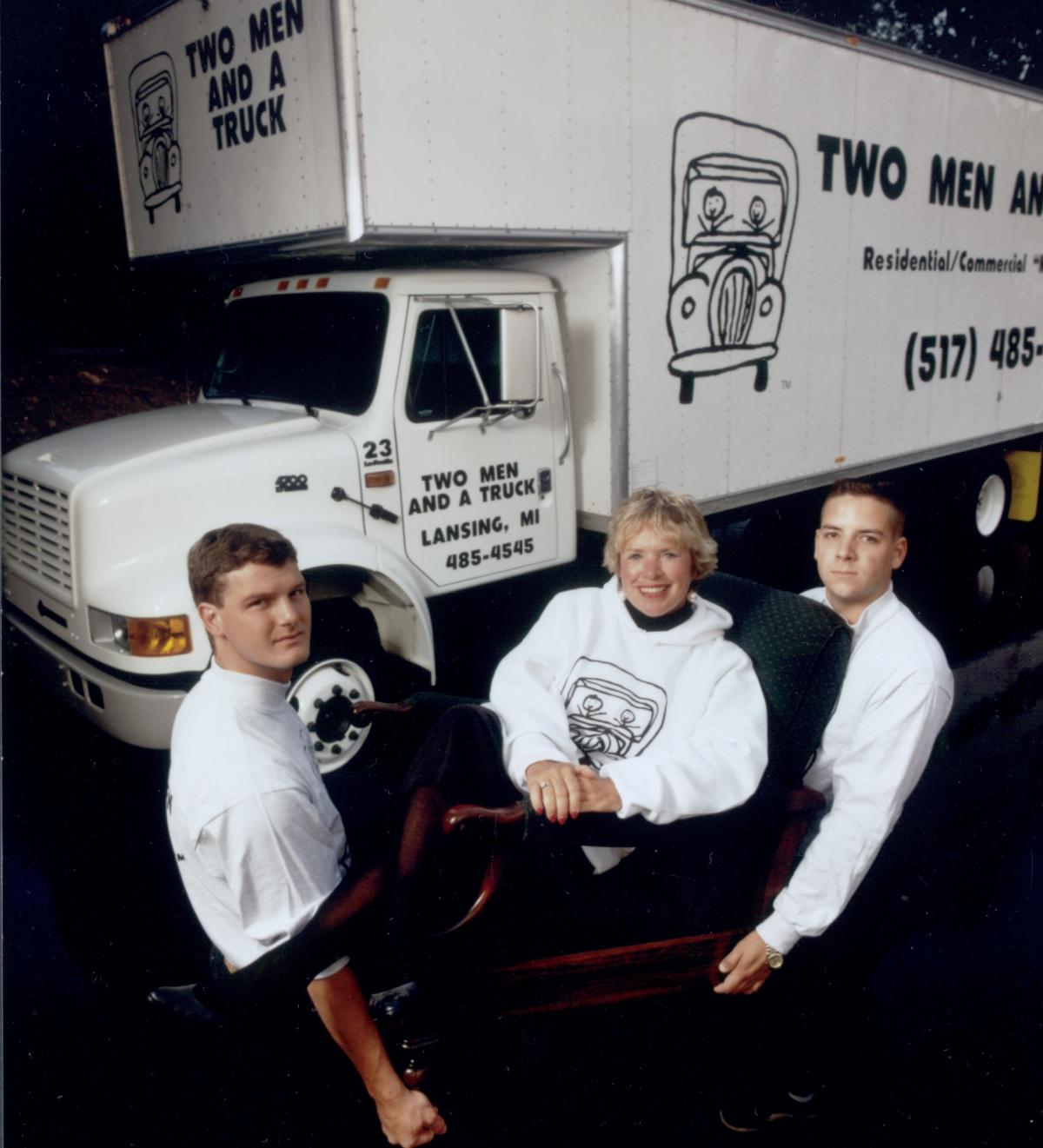 2006
200TH FRANCHISE
Franchise location agreement signed in Indianapolis, Indiana
2009
GROWTH IN THE 2000S
At the end of 2009, there were: 211 franchise locations, 1,198 trucks on the road, $1.8 billion in cumulative system revenue, 3.3 million moves completed.
2011
300TH FRANCHISE
Location agreement signed in Fort Collins, Colorado to help hit new milestone for the brand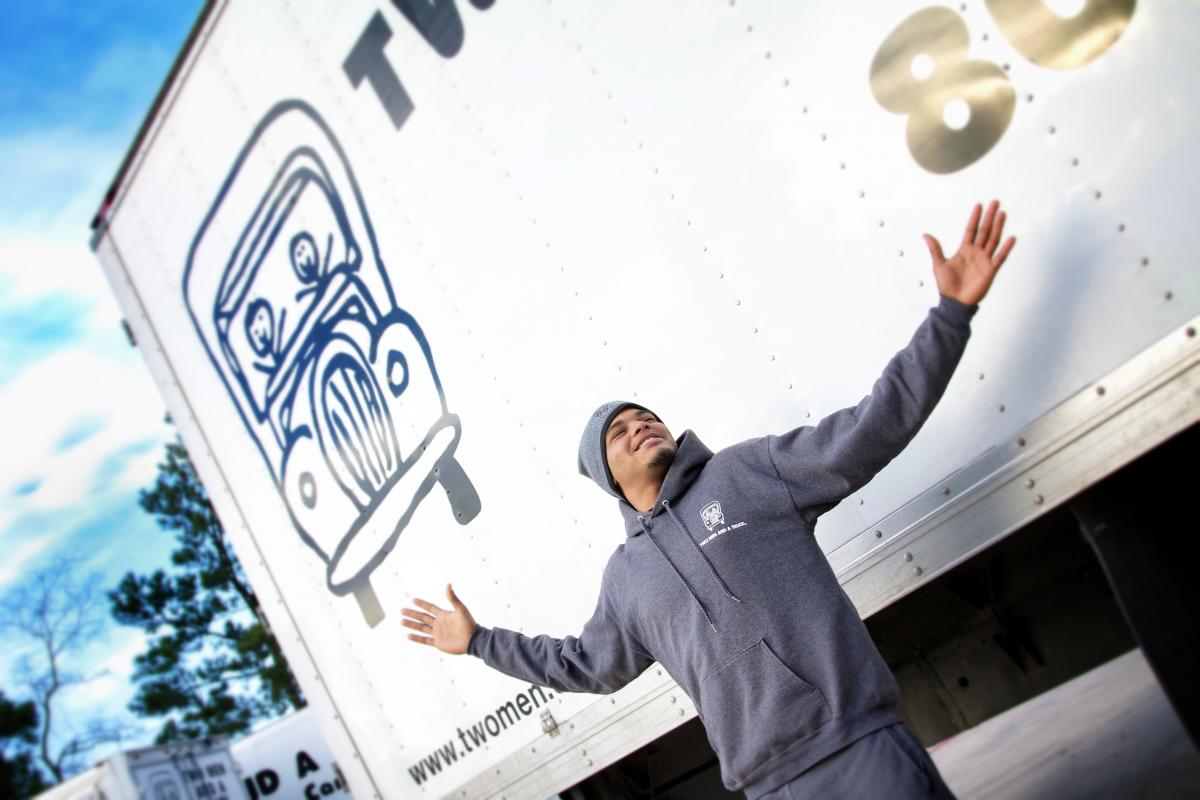 2017
FIRST MOD MARKET FRANCHISE OPENED
Franchise location opened in Missoula, Montana
2018
7 MILLIONTH MOVE COMPLETED
Various franchise celebrations occurred across the nation
2015
FIRST MARY ELLEN'S MOVING PEOPLE FORWARD SCHOLARSHIP® AWARDED
Scholarship awarded to Randi B. and Pearland, TX franchise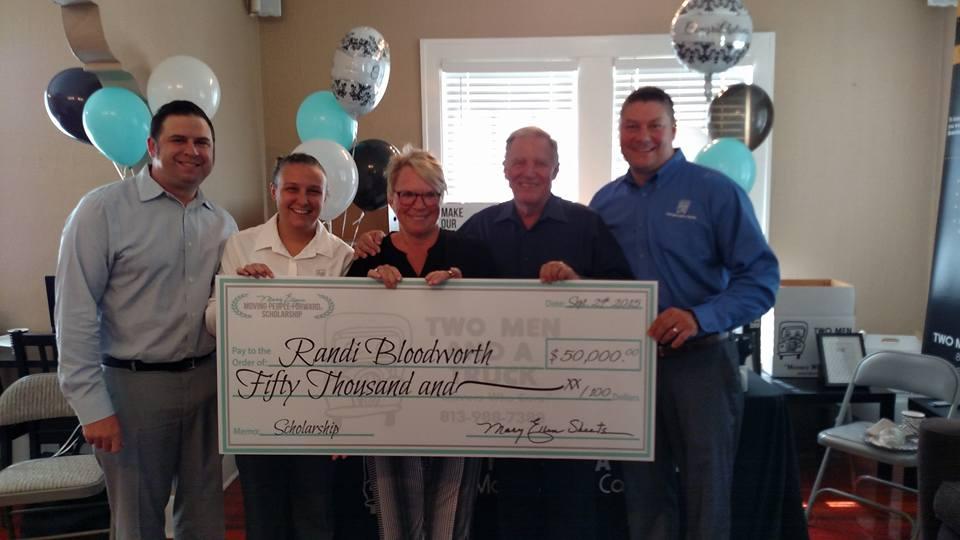 2019
44TH STATE
Franchise location opened in Fargo, North Dakota
2021
Acquired by ServiceMaster Brands
After more than 35 years of being a family-owned brand, TWO MEN AND A TRUCK began a new path as it was acquired by ServiceMaster Brands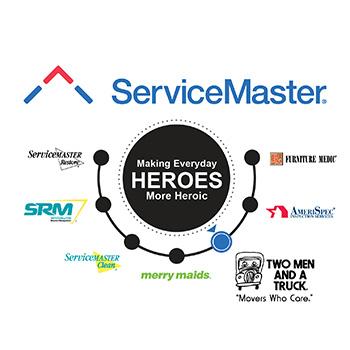 2021
TWO MEN AND A TRUCK Moves into its 46th State
Joe Turbeville and Alan Oversmith, hourly employees-turned-owners brought the first TWO MEN AND A TRUCK location to Rhode Island!!