One of the best aspects of franchising with TWO MEN AND A TRUCK® is the opportunity to offer several different services which contributes to the diversification of revenue for your business. Our dedicated Michigan Support Center national accounts team works tirelessly to create system-wide B2B accounts for our franchises.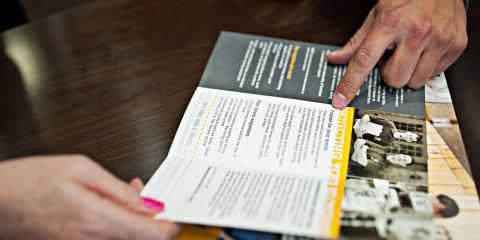 These accounts generally include services such as: 
Corporate Relocations
Ranging from several days to several months for relocation contracts, we help move large businesses to their new homes.
Last-Mile Delivery
Assisting other business with delivery of goods from warehouses to a customer's home, this can include anything from mattresses to appliances.
Furniture Installations
Centralized management of furniture assembly and installation for housing developments.
This team works on behalf of our franchise locations to research new opportunities and build relationships which will benefit our entire brand.
In 2021, our National Accounts team ended the year generating more than $3,200,000 in revenue for our system and completed over 2,500 jobs. The team continues to grow and build better relationships to provide even more business opportunities for our franchisees.