Independent survey shows multi-unit franchise owners are highly satisfied with TWO MEN AND A TRUCK's performance.
TWO MEN AND A TRUCK® was among just 50 brands recently named a Top Multi-Unit Franchise by Franchise Business Review in its 2021 Top Multi-Unit Franchises Report.
Headquartered in Michigan, TWO MEN AND A TRUCK is the largest franchised moving company in North America. Currently, there are more than 380 locations and 3,000 trucks operating in 46 U.S. states in addition to Canada, Ireland, and the UK. TWO MEN AND A TRUCK has performed more than 8.5 million moves since its inception in 1985 and has seen consistent growth dating back to December 2009.
Franchise Business Review (FBR), a franchise market research firm that performs independent surveys of franchisee satisfaction, provides the only rankings of franchises based solely on actual franchisee satisfaction and performance. FBR publishes its rankings of top franchises in its annual Guide to Today's Top Franchises, as well as in special reports throughout the year that rank the top franchises in specific sectors.
To select the companies on this year's list of Top Multi-unit Franchises, Franchise Business Review analyzed 18 months' worth of data from over 3,500 franchise owners of three or more units from nearly 250 franchise brands regarding their overall satisfaction and their likelihood to recommend them to others.
TWO MEN AND A TRUCK's franchisees were surveyed on 33 benchmark questions about their experience and satisfaction regarding critical areas of their franchise systems including training & support, operations, franchisor/franchisee relations, and financial opportunity.
Multi-unit franchising has become an attractive option for small business entrepreneurs. In addition to generating more income, it also offers the benefit of revenue diversification - if you choose the right brand," says Eric Stites, CEO and Managing Director of Franchise Business Review. "There are a number of factors to consider when investing in any franchise, including business model, profitability, company culture, training and ongoing support, and more. The award-winning companies identified on this year's list of the Top Multi-Unit Franchises excel in these areas according to the people who know firsthand - their franchise owners."
TWO MEN AND A TRUCK's survey data showed the following:
An overall satisfaction rating of 4.3 out of 5 from the franchisees surveyed
The highest categories included Core Values at 4.7, Leadership at 4.5 and Franchisee Community at 4.4
The Self Evaluation section also scored high at 4.5, with many franchisees indicating they felt like a valued member and active participant in the system, and overall enjoy the business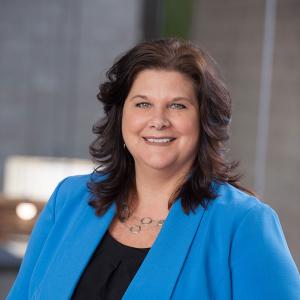 "We are excited to be recognized by FBR as a Top Multi Unit Franchise," said Franchise Compliance Director Pam Batten. "We continue to work closely with our franchisee partners to ensure that as we grow the brand, we are maintaining a strong partnership as well as continuing to deliver exceptional customer service. It is exciting to have many of our current franchise partners continue to expand within the brand and we look forward to bringing on additional partners in the coming months as well."
Visit FranchiseBusinessReview.com to see the full list of the 2021 Top Multi-Unit Franchises.